Golden Globes 2015: trionfano 'Boyhood' e 'The Affair', ecco tutti i look del red carpet
L'inventore inglese Sir James Dyson ha adesso più terre della regina Elisabetta

Classifica FIMI-Gfk: 'Sono innocente' di Vasco Rossi l'album più venduto in Italia nel 2014
Data pubblicazione : 12/01/2015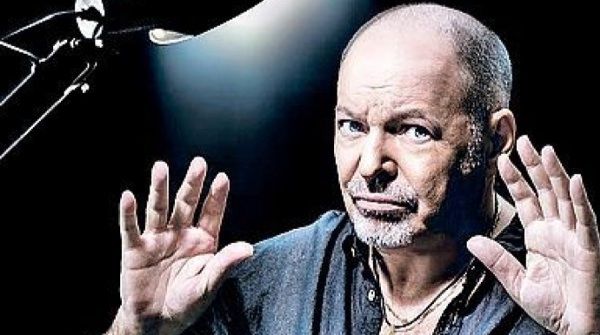 La Federazione Industria Musicale Italiana (FIMI), in collaborazione con la società di ricerca di mercato Gfk ha diffuso l´analisi di vendita degli album più venduti in Italia nel 2014, da cui risulta che il 17esimo album di Vasco Rossi, ´Sono innocente´, uscito nel novembre dello scorso anno, in soli due mesi ha bruciato tutte le tappe conquistando la vetta della classifica ´Top of the music´.

Al secondo posto ci sono i Pink Floyd con "The Endless River" e al terzo gradino del podio Tiziano Ferro con ´TZN-The Best of Tiziano Ferro´.

Ecco la top ten completa:

1) Sono Innocente - Vasco Rossi
2) The Endless River- Pink Floyd
3) TZN - The Best of Tiziano Ferro - Tiziano Ferro
4) Modà 2004 2014 L´originale - Modà
5) L´Amore Comporta - Biagio Antonacci
6) Domani è un Altro Film - Dear Jack
7) Four - One Direction
8) Ghost Stories - Coldplay
9) Hitalia - Gianni Nannini
10) Mondovisione - Ligabue

Per quanto riguarda invece i singoli digitali, che per la prima volta comprendono a partire dal 2014 sia il download che lo streaming audio, la classifica di vendita vede al vertice "Bailando" di Enrique Iglesias seguito da "Happy" di Pharrell Williams e poi da "Jubel" di Klingande. Tra le compilation continua a dominare il fenomeno "Violetta", mentre la classifica dei dvd musicali vede affermarsi "Where we are: live from San Siro Stadium" dei One Direction.