E' morta Marina Ripa di Meana, donna libera tabù dei benpensanti
Numeri da record per i beni artistici italiani, la top ten dei più visitati

Delusione ai Golden Globe Awards 2018: nonostante 5 nomination, l'Italia rimane a bocca asciutta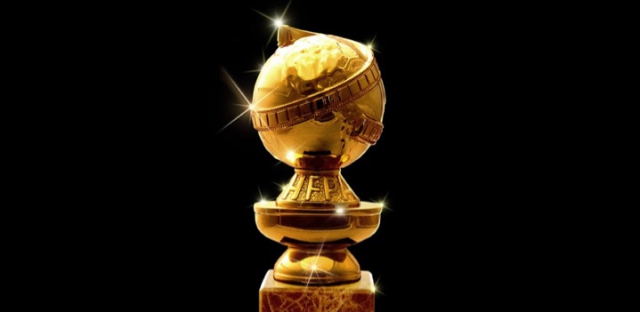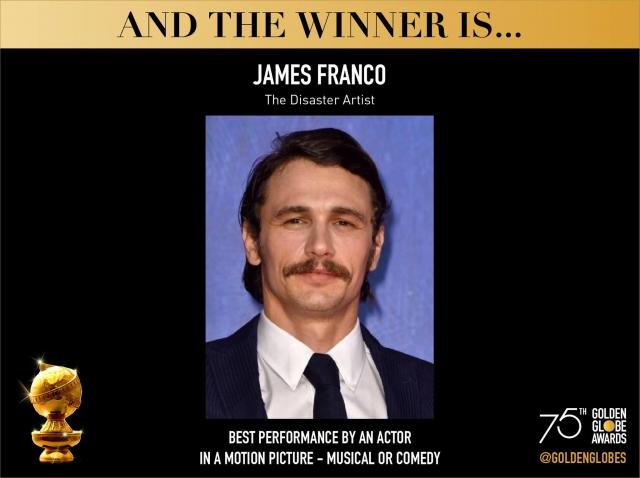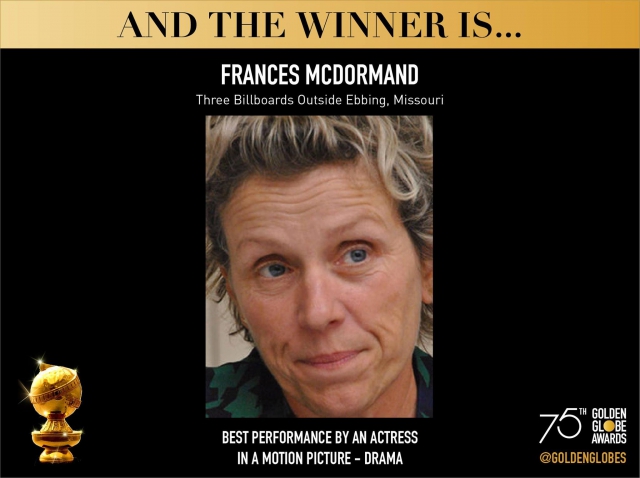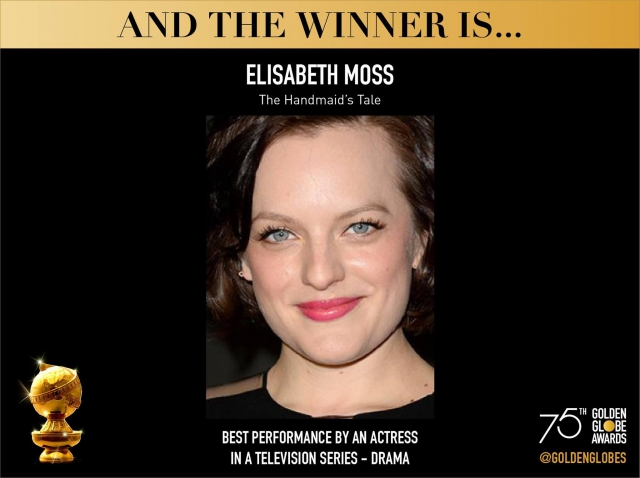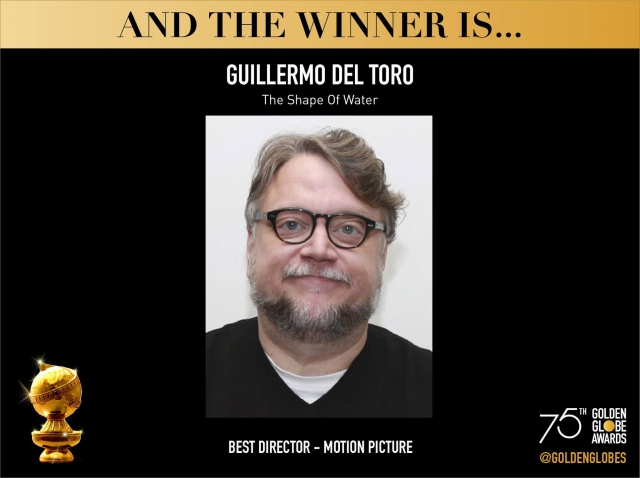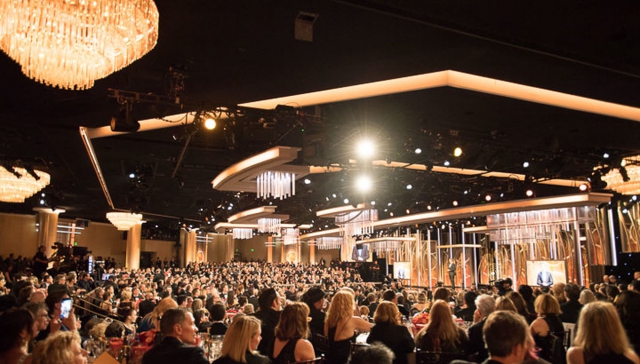 Per l´Italia, le aspettative ai Golden Globe Awards 2018 erano molto alte, con differenti progetti nostrani in nomination, ma aldilà degli entusiasmi, non si è andati molto oltre.

Nessun premio è infatti per il film ´Call Me by your Name´ di Luca Guadagnino, che arrivava alla 75/a edizione dei trofei assegnati dalla Hollywood Foreign Press Association con tre candidature: Miglior film drammatico, Miglior attore protagonista a Timothée Chalamet e Miglior attore non protagonista a Armie Hammer.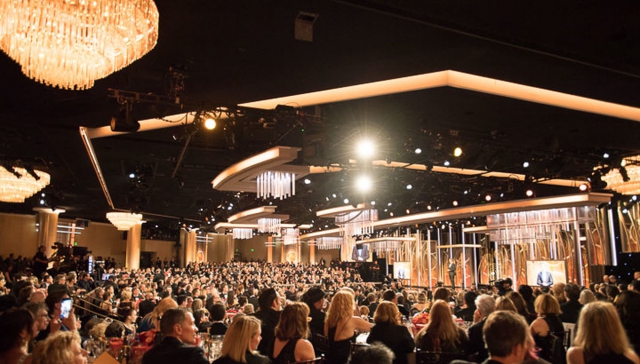 Goldenglobes.com

E niente da fare nemmeno per le serie ´The Young Pope´ di Paolo Sorrentino, che era in corsa per il premio come Miglior attore protagonista a Jude Law, nonché per il film ´Ella & John - The Leasure Seeker´ di Paolo Virzì, che aveva ottenuto una candidatura come Migliore attrice protagonista a Helen Mirren.

Durante la cerimonia svoltasi nelle scorse ore all´International Ballroom di Beverly Hills, il riconoscimento come Miglior film è stato assegnato a ´Three Billboards Outside Ebbing, Missouri´ del regista Martin McDonagh, e interpretato da una strepitosa Frances McDormand, che infatti si è meritata il Golden Globe come Miglior attrice protagonista.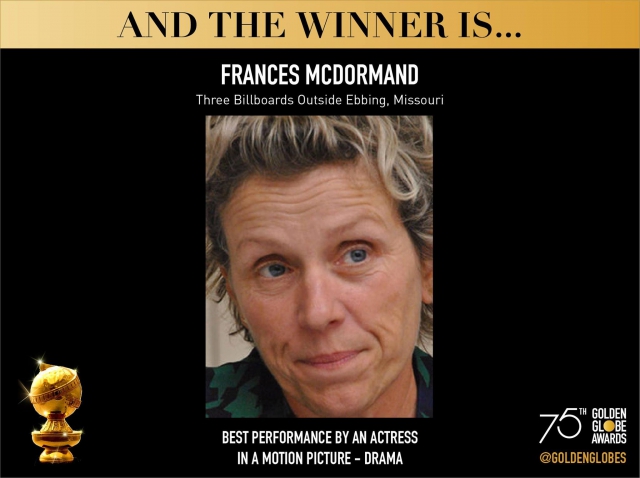 Golden Globe Awards / Facebook

Miglior attore invece Gary Oldman, per la sua interpretazione in ´Darkest Hour´ e Miglior regista Guillermo del Toro per il suo ´The Shape of Water´.

Sul fronte della commedia, il premio come Miglior film è andato a ´Lady Bird´ di Greta Gerwig, mentre Miglior attrice e Miglior attore sono stati giudicati rispettivamente Saoirse Ronan, (´Lady Bird´) e James Franco (´The Disaster Artist´).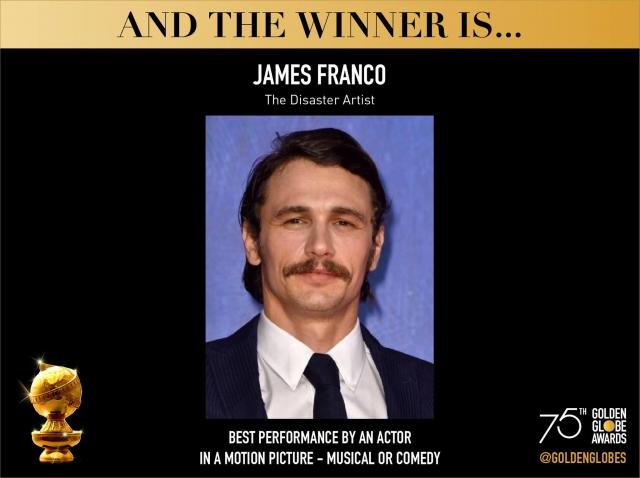 Golden Globe Awards / Facebook

Per il piccolo schermo a trionfare come serie drammatica è stata la prduzione Hulu di fantascienza distopica ´The Handmaid's Tale´, mentre la miglior commedia è stata giudicata la serie Amazon sul mondo del cabaret ´The Marvelous Mrs. Maisel´.

Miglior attrice in una serie drammatica invece a Elisabeth Moss, per il suo ruolo in ´The Handmaid's Tale´ e Miglior attore Sterling K. Brown per ´This Is Us´.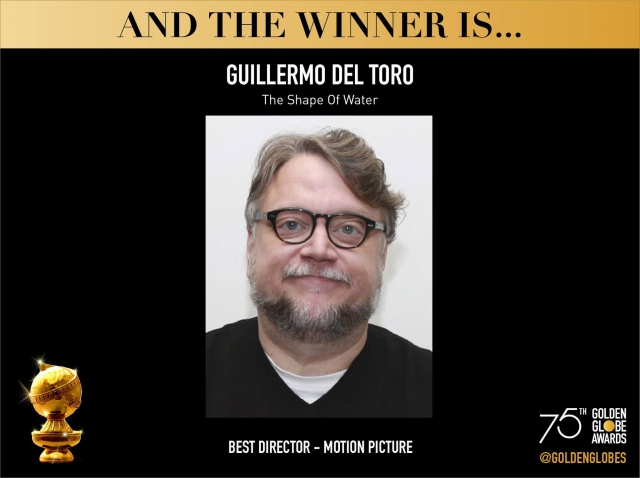 Golden Globe Awards / Facebook

Da segnalare la lodevole iniziativa del movimento ´Wearing-all-black´, che ha visto molte attrici, attori, registi e altri intervenuti presentarsi alla cerimonia dei Golden Globe Awards vestiti completamente di nero, in segno di protesta contro lo scandalo delle molestie sessuali emerso negli ultimi mesi.

Di seguito tutti i principali premi dei Golden Globe Awards 2018:

- Best film (drama)
Dunkirk
The Post
The Shape of Water
Call Me by Your Name
WINNER: Three Billboards Outside Ebbing, Missouri

- Best actor (drama)
Timothée Chalamet, Call Me by Your Name
Denzel Washington, Roman J. Israel, Esq.
Tom Hanks, The Post
Daniel Day-Lewis, Phantom Thread
WINNER: Gary Oldman, Darkest Hour

- Best actress (drama)
Jessica Chastain, Molly's Game
Sally Hawkins, The Shape of Water
WINNER: Frances McDormand, Three Billboards Outside Ebbing, Missouri
Meryl Streep, The Post
Michelle Williams, All the Money in the World

- Best film (comedy/musical)
The Disaster Artist
Get Out
The Greatest Showman
I, Tonya
WINNER: Lady Bird

- Best film director
WINNER: Guillermo del Toro, The Shape of Water
Martin McDonagh, Three Billboards Outside Ebbing, Missouri
Christopher Nolan, Dunkirk
Ridley Scott, All the Money in the World
Steven Spielberg, The Post

- Best actress in a TV series (musical/comedy)
Pamela Adlon, Better Things
Alison Brie, GLOW
WINNER: Rachel Brosnahan, The Marvelous Mrs. Maisel
Issa Rae, Insecure
Frankie Shaw, SMILF

- Best actress in a TV series (drama)
WINNER: Elisabeth Moss, The Handmaid's Tale
Claire Foy, The Crown
Katherine Langford, 13 Reasons Why
Maggie Gyllenhaal, The Deuce
Caitriona Balfe, Outlander

- Best actor in a TV series (drama)
Freddie Highmore, The Good Doctor
WINNER: Sterling K. Brown, This Is Us
Bob Odenkirk, Better Call Saul
Jason Bateman, Ozark
Liev Schreiber, Ray Donovan

- Best supporting actor in a motion picture (drama)
Willem Dafoe, The Florida Project
Armie Hammer, Call Me by Your Name
Richard Jenkins, The Shape of Water
WINNER: Sam Rockwell, Three Billboards Outside Ebbing, Missouri
Christopher Plummer, All the Money in the World

- Best TV series (drama)
WINNER: The Handmaid's Tale
This Is Us
The Crown
Game of Thrones
Stranger Things

- Best TV series (comedy)
Black-ish
WINNER: The Marvelous Mrs. Maisel
Master of None
SMILF
Will & Grace

- Best supporting actor in a series, limited series or TV film
Christian Slater, Mr. Robot
David Harbour, Stranger Things
Alfred Molina, Feud: Bette and Joan
WINNER: Alexander Skarsgård, Big Little Lies
David Thewlis, Fargo

- Best actor in a TV series (musical/comedy)
Anthony Anderson, Black-ish
WINNER: Aziz Ansari, Master of None
Kevin Bacon, I Love Dick
William H. Macy, Shameless
Eric McCormack, Will & Grace

- Best actor (comedy/musical)
Steve Carell, Battle of the Sexes
Ansel Elgort, Baby Driver
WINNER: James Franco, The Disaster Artist
Hugh Jackman, The Greatest Showman
Daniel Kaluuya, Get Out

- Best actress in a film (comedy/musical)
Judi Dench, Victoria & Abdul
Margot Robbie, I, Tonya
WINNER: Saoirse Ronan, Lady Bird
Emma Stone, Battle of the Sexes
Helen Mirren, The Leisure Seeker

- Best supporting actress in a series, limited series or TV film
WINNER: Laura Dern, Big Little Lies
Ann Dowd, The Handmaid's Tale
Chrissy Metz, This Is Us
Michelle Pfeiffer, The Wizard of Lies
Shailene Woodley, Big Little Lies

- Best animated film
The Boss Baby
The Breadwinner
WINNER: Coco
Ferdinand
Loving Vincent

- Best supporting actress in a motion picture (drama)
Mary J. Blige, Mudbound
Hong Chau, Downsizing
WINNER: Allison Janney, I, Tonya
Laurie Metcalf, Lady Bird
Octavia Spencer, The Shape of Water

- Best screenplay
The Shape of Water
Lady Bird
WINNER: Three Billboards Outside Ebbing, Missouri
The Post
Molly's Game

- Best foreign film
A Fantastic Woman
First They Killed My Father
WINNER: In the Fade
Loveless
The Square